Good morning my dear followers. How many of you out there? 8? 4? Just me? Well it doesn't really matter does it?
I've been pretty busy eating like a Sumo Wrestler during Xmas, then I went to Brugge in Belgium for a weekend and to Thailand for 10 days. When back in the UK I've played quite a lot of gigs with my band AOT and, last but not least, I've lost my job, which sucks big sweaty bollocks on one side of things but on the other it gives me some free time to write some nonsense here on B&G.
Even if this lovely picture above just made you craving for some gnocchi I regret to inform you that this post won't be about food. It will be about music and, for the first time on Bibs & Gigs, it will be about cinema.
Let's start with two big L-E-G-E-N-D-S that unfortunately left us recently: Lemmy Kilmister and David Bowie. So many things have been said about the death of these revolutionary motherfuckers, so many tears, so many pissed off people, so many fake fans that just used it as an excuse for posting something on Facebook or Twitter, so many touching tributes, like the Arcade Fire parade in New Orleans for example (Watch it. It's great!)…
Without being repetitive or quoting something that someone probably said already… I just want to say THANK YOU!
Thanks Lemmy for being such a badass and for always playing LOUD and distorted music! I'll never forget the Motörhead gig at Download Festival in 2010! The energy, the volumes, the what-you-see-is-what-you-get attitude. Unbelievable! It was raining like judgement day could have arrived from a moment to another but ZERO fucks were given. Not by Lemmy, not by the thousands of Rockers/Metal-Heads/Punks watching the show!
And Thanks David, Brixton boy. For some silly reasons I was expecting you to be on the Pyramid Stage at Glastonbury this year. The number of bands you've inspired is countless and what you've given to music in almost 50 years of career can't even be measured. Your departure to Valhalla land left a huge empty space down here that won't certainly be filled by people like Adele. You're still in time to work some tricks and take her up there with you but I won't blame you if you decide not to do so.
It's now time to talk a little bit about cinema…
As we all know last night it was that time of the year where Leonardo Di Caprio is trying to win an Oscar. Since 1994! After six nominations and a bag full of frustrating moments he finally managed to succeed thanks to his great performance in The Revenant. Personally I've preferred him as Jordan Belfort (The Wolf of Wall Street), but I'll have to say he was outstanding also in his latest movie.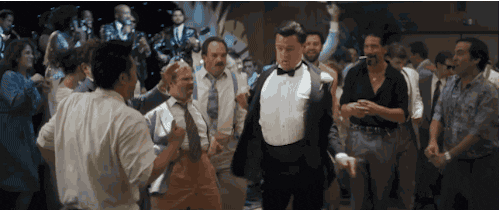 What really made me proud last night was another statue won by Ennio Morricone. His music for Tarantino's new movie The Hateful Eight is simply magic. But that's not something that surprises me considering what Ennio did throughout the years in terms of soundtracks/songs that will literally make you cry like a little kid. See below…
In these occasions I'm so happy to be Italian – We're such a little boot shaped area but, even if we lack on some aspects (like politics for example), we always managed to influence a lot of people around the globe with our passion, with our culture and (especially) with our food.
---
And now the I'm-going-to-a-gig bit: All Them Witches are playing on Wednesday at The Lexington…Can't effing wait to finally see them live!
Until next time Ladies & Gentlemen – And please don't worry… I'll be mainly focusing on edible stuff next time.